Book is now available from Barnes and Noble or from Texas A&M University Press (800) 826-8911.
Click here for some brief excerpts from the book.
I received this email from Glen Ayer on 12/28. He is a plank owner on the USS Mountrail APA 213 and is also one of the plank owners of this website:
Russ, I received my book at 3:00 yesterday 12-27 and just finished it about an hour ago!!! It was everything you said of it. I couldn't leave it still for long. I would do what was needed and be right back at it.
It's hard to believe the research Mr. Crew put into this book. I look back and have trouble putting the month of a happening and he has it to the day.
I agree with you as it is very factual but still very readable.
Thanks for pushing this book as I think it's the best I have read about the Gators, and I think every Gator should purchase it.
Every Gator thinks they were on the best ship and I know mine was!!!!
Glen
Glen ordered from www.bn.com on 12/23-his book arrived 12/27.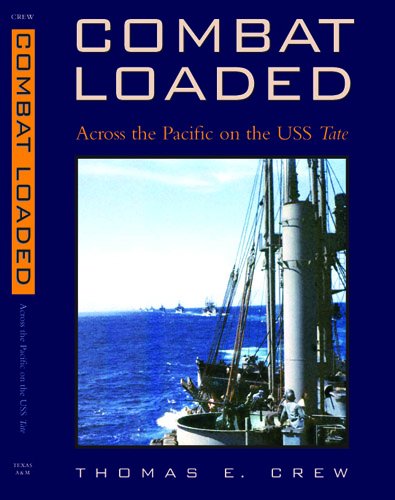 Cover image was provided by Jim Chenvert, the son of APA 158 USS Newberry crew member Tom Chenvert.
TOM IS MAKING NO MONEY ON THIS BOOK. HE HAS PASSED ON ROYALTIES - THIS BOOK IS A LABOR OF LOVE.