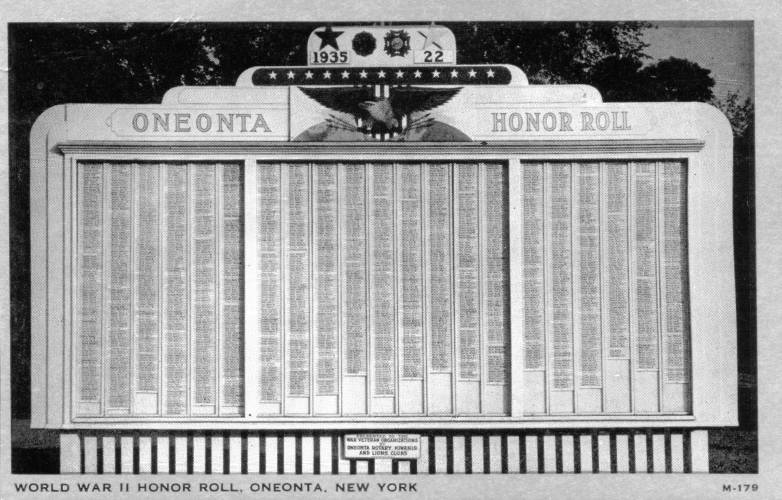 This is a postcard of the Honor Roll as it once appeared.
I don't know what happened to it. The post card was found on Labor Day weekend 2005.
The image "Main Street" shows where it was located. That image was given to me Feb 5, 2011 by a local eBay seller that I had bought something for Irene from a while back. It was hand delivered in the freezing rain by her daughter.
Russ