July 1, 2006 John F. Lavezzo, age 79, of 3809 St. Rte. 13, Pulaski, passed away peacefully July 1 with his family at his side.
He was born October 16, 1926, in Oswego, the son of John J. and Bessie Elmhurst Lavezzo. He resided in Staten Island until 1944,then moved to New Haven, and moved to Pulaski in 1963, spending winters in Vero Beach, FL, since 1989.
He served in the U.S. Navy from 1944-46. He graduated from Mexico High School in 1947 and graduated from Morrisville College in 1950. He married June Reed on October 19, 1963.
John was last employed by McCadam Cheese Co. as a national sales representative in Huevelton for 13 years, retiring in 1989. Previously he was employed by Heluva Good Cheese one year and Dairylea for 21 years.
He was a member of New Haven Methodist Church, honorary member and past president of the NYS Cheese Assoc., member of Mexico Masonic Lodge for 59 years, member of Robert Edwards Post #358 Pulaski American Legion, member of Sampson WWII Navy Vets-Geneva, and was an avid NY Yankees fan and Nascar fan.
Surviving: his wife of 43 years, June; one daughter, Kathy (Steve) Patton, VA; one son, Jeffrey Lavezzo of Mexico; two stepsons, Tom Mullin of Syracuse and Bill Mullin of FL; three granddaughters, Meghan, Ally, Gilly Patton.
Donations may be made to a charity of one's choice.
Published in the Syracuse Post Standard on 7/4/2006.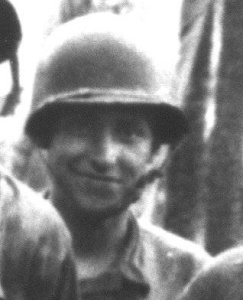 Medic John Lavezzo (third from left in back row)